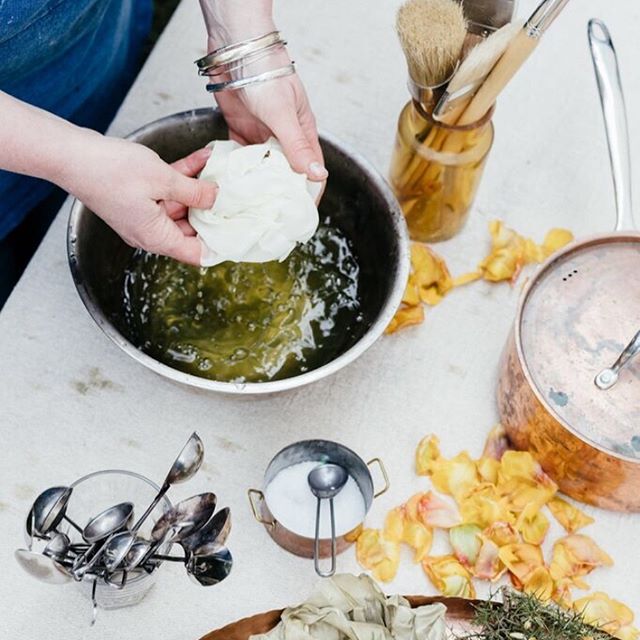 Naturally dyed silk and bamboo ribbons
Everything is hand-dyed, reflecting the journey the fabric has been on, with natural colours from foraged plants, homegrown flowers and local seaweeds. She draws her inspiration from the local landscape, the incredible colours and changing seasonal tones of the Cornish countryside.
The ethos behind Lancaster & Cornish is about keeping it intimate, ethical and kind to the environment. Sian works on a small scale, experimenting with new colours and palettes to accent her core collection, each created to her secret recipe, infusing your ribbons with romance.